370 Wp / Mono: NUJC370
The high performer (1,000 V)
High module efficiency (20.0%)
120 Half-cells, M6 wafer (panel size: 1,765 x 1,048 x 35 mm)
9 busbar technology + temperature coefficient of -0.347%/°C increasing the power gain
Robust product design (tests passed: PID resistance Salt mist IEC61701, Ammonia IEC62716, Sand and Dust IEC60068)
Proven quality (VDE IEC/EN 61215 + IEC/EN61730, Safety Class II, CE, Fire Rating Class C)
Reliable Guarantee: 25 years linear power output guarantee and 15 years product guarantee (Applicable for modules installed within the EU and additional listed countries. Please check the guarantee conditions for your area before purchasing.)
Guaranteed positive power tolerance (at least the specified value and up to 5 % more is achieved)
Overview
HIGHEST-YIELDING SHARP HALF-CELL PV PANELS

The main benefits of the half-cell modules for users are a 2-3% higher module performance and higher total yields. In a half-cell module, standard full cells are cut into two equal halves. In addition, the module is also divided into an upper and a lower half and the half-cells arranged thereon.

By dividing the cells, the power generated per cell is halved and resistance losses on cell and module level are reduced to one quarter. In addition, the halved current can significantly reduce the temperature in the cells and therefore reduce the risk of hot spot effects. The three small junction boxes, each fitted with only one bypass diode, are transferring less heat to the cells below as well. These factors also boost the longevity of the overall system and dividing the module in half will also have an impact on the overall performance. The path of the generated current is shortened by dividing the module, further reducing resistance losses. Mounting the module vertically will also prove beneficial in shading situations. For example, if the lower half of the module is shaded, users can still generate a 50% performance with the upper half, while the production of a full cell module completely breaks away. This could be the case with inter-row shading for free-field or tilt-mounted roof installations. With half-cell modules, therefore, higher wattage classes and higher yields per system can be achieved.

YOUR SOLAR PARTNER FOR LIFE

Having been in the solar market for 60 years — longer than any other company in the industry — SHARP's experience in the photovoltaic (PV) business is unrivalled. As a pioneer in the PV market SHARP has been a driving force behind the use of photovoltaic technologies for decades and has delivered more than 50 million PV modules. SHARP PV modules are being used around the world, in a wide range of applications and environments. From the mountains to the desert, from icy climates to extreme humidity and heat, SHARP panels have proven to be robust and reliable. Discerning product tests from SHARP are based on decades of industry experience and are up to five times stricter than required by IEC standards.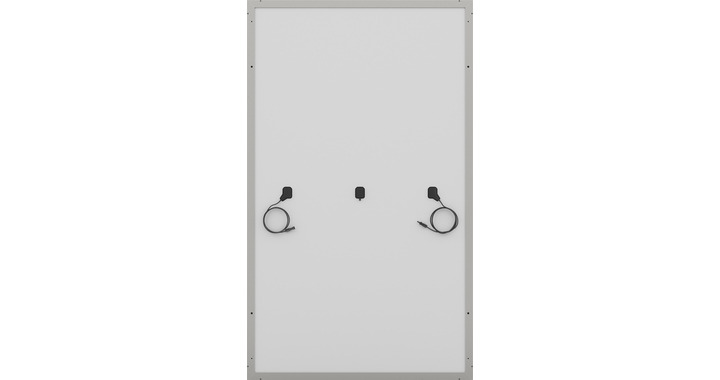 Videos
Low LCOE (levelised cost of energy) Half-Cell PV Panel NU-JC370